Top medical professionals, superior medicine and progressive change make University of Colorado Hospital in metro Denver one of the leading hospitals in the nation.
Our hospital, a partner institution in the UCHealth system, includes primary care and specialty clinics around the state, as well as our central facilities at the Anschutz Medical Campus.
The region's only academic hospital
Academic hospitals tend to be the first in their regions – and often in the nation – to bring new treatments to the bedside.
The providers at University of Colorado Hospital are also faculty members at the University of Colorado School of Medicine, one of the premier academic research institutions in the country.
University of Colorado Hospital provides the full spectrum of patient care, from family medicine to a comprehensive array of subspecialty clinics and programs.
Buildings that make up University of Colorado Hospital
Anschutz Inpatient Pavilion (AIP)
Anschutz Inpatient Pavilion 2 (AIP 2)
Anschutz Outpatient Pavilion (AOP)
University of Colorado Cancer Center
Rocky Mountain Lions Eye Institute (RMLEI)
Transfers, direct admits and consultations
Patient and visitor information
Billing
UCHealth customer service phone numbers
You can pay your hospital bill . . .
Secure online bill pay is now available.
The online bill pay site gives answers to your most common billing questions. It also explains in detail your hospital bill and your physician's bill. Look under "Information Resources" on the right side of the home page.
Education and programs
UCHealth University of Colorado Hospital & Memorial Hospital is an approved provider of continuing nursing education by the Western Multi-State Division, an accredited approver by the American Nurses Credentialing Center's Commission on Accreditation. Arizona, Colorado, Idaho, and Utah Nurses Associations are members of the Western Multi-State Division of the American Nurses Association.
Continuing nursing education (CNE) activities delivered by the Department of Professional Development are delivered to Registered Nurses and other healthcare professionals in Colorado and the surrounding Western region states. The target audience for CNE activities delivered by Professional Development includes all registered nurses and other healthcare professionals within this geographic range with a particular focus on RN employees of UCHealth. The Professional Development Department offers both provider-directed, provider-paced and provider directed, learner-paced activities for a wide variety of content areas such as Critical Care, Evidence- Based Practice and Research, End-of-Life & Palliative Care, Perinatal Loss, and Nursing Leadership, each specifically designed to meet learner's educational needs. In addition, some CNE activities are co-provided to fit the educational needs of other healthcare providers.
For more information regarding UCH's Continuing Education Programs contact:
Therese Sedillo
Educational Program Coordinator
Email: Therese.Sedillo@uchealth.org
Phone: 720-848-6694
Ways to give
Your support helps us enhance and save lives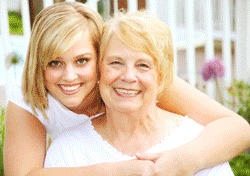 Extraordinary generosity is what helps us provide extraordinary care.
University of Colorado Hospital is a not-for-profit organization that depends on donations from individuals, families, corporations and foundations to ensure its continued excellence in patient care, education for health care professionals and research.
University of Colorado Hospital Foundation
Click on our logo to visit our website.
University of Colorado Hospital Foundation
Gift shop
Please visit our three gift shops at the Anschutz Medical Campus. Proceeds from your purchases are returned to the hospital to fund patient care projects.
Phone orders for flowers and patient gifts are welcome! Please be aware that some patients may not have fresh flowers or plants in their rooms; however, a cheerful substitute can be delivered.
We gladly accept all major credit cards.
Locations and hours
Send a letter or package to a patient at University of Colorado Hospital
Mailing address:
Patient: (patient name), Room # (if available)
c/o University of Colorado Hospital
Mailstop F771
Aurora, CO 80045
Leadership
Our hospital is led day-to-day by a talented and seasoned group of professionals drawn not only from our own ranks, but from other leading hospitals.
President & Chief Executive Officer
Will Cook
Chief Operating Officer
Tom Gronow
Vice President, General Counsel and Secretary to the Board
Allen Staver
Vice President, Finance and CFO
Barbara Carveth
Vice President, Human Resources
Vacant
Vice President, Patient Services and Chief Nursing Officer
Carolyn Sanders, RN PhD
Vice President of Nursing and Associate Chief Nursing Officer
Cathleen Ehrenfeucht, RN, MS
Vice President, Ambulatory Services
Reenie Zaccardi
Chief Medical Officer
Jean Kutner, MD
Medical Staff President
Ethan Cumbler, MD
Medical Board President-Elect
Colleen Conry, MD
Board of directors
The University of Colorado Hospital is a financially and legally independent entity overseen by an 11-member Board of Directors. Our current board members are a distinguished blend of academic, business and medical leaders.
Board of Directors Office
Allen Staver, Secretary to the Board of Directors
Char Cortez, Executive Assistant to the Board of Directors
12401 E. 17th Ave. Mail Stop F415
Aurora, CO 80045-0510
720-848-7826
720-848-5547 Fax