UCHealth has volunteer and shadowing opportunities across its Front Range facilities, from Fort Collins to metro Denver to Colorado Springs.
Click an image below to jump to that part of this Volunteer page.
| | | |
| --- | --- | --- |
| | | |
| MCR and PVH | Memorial Hospital | University of Colorado Hospital |
---
Medical Center of the Rockies and Poudre Valley Hospital
Share your time and talents by volunteering at Poudre Valley Hospital in Fort Collins, Medical Center of the Rockies in Loveland, or at one of their clinic sites in the area. Make new friends, enjoy a change of pace, gain a new perspective, learn more about health care, and help the UCHealth effort to provide world-class patient care for the sick and injured in northern Colorado communities.
Find out more about volunteering at MCR and PVH:
Job shadowing program at MCR and PVH
---
Memorial Hospital – Colorado Springs
We depend on volunteers to provide assistance for patients, families and hospital staff. Whether you are a retiree, a working adult, a student hoping to fulfill a service requirement, or if you simply want to lend your energy and talents to help others during your free time, there are a wide variety of opportunities at Memorial Hospital Central and Memorial Hospital North in Colorado Springs.
Memorial Hospital Central: 

719-365-5298

Memorial Hospital North: 

719-364-5298

(NOTE: this "Apply Online" button is for Memorial only.)
Other Memorial programs
Learning Link Career Observation
Memorial Junior Medical School
This career observation program provides unique insight into the actual daily routines of healthcare providers across a wide continuum. Multiple sessions are offered during the year and each session runs for 8 weeks. During this time, students who are interested in pursuing a career in health care will shadow providers in their selected area of interest for a total of 50 hours.

Who Can Apply: Students 18 years of age at the time of their application, attending college with a GPA of 3.0 or higher.

How to Apply: Use this online application form

Sessions Available: Fall and Winter

Deadlines for Applications: Check the online form

Interview: Required

Cost: Students are required to purchase program shirts for use during the series

Program Size: Participation is limited to 20 students per session

This program is for designed for students to build a connection between what is taught in the classroom and how that knowledge may be used in choosing a future career. Students are given a "real-world" look at specific health care and medical career fields. This provides valuable knowledge that can either confirm a student's career interests or help them to explore new avenues. The program is a mix of engaging discussion topics and hands-on involvement with staff.Who Can Apply: Students 16-18 at the time of their application, attending either high school or college with a GPA of 3.0 or higher

How to Apply: Online using this link;  from a school counselor; or from the Volunteer Office

Sessions Available:
June, early July, late July, early August

Deadlines for Applications: Check the online form

Costs:

Non-Refundable Application Fee: $25
Upon acceptance: $150 (includes the program shirt for use during the course)

Program Size:
Participation is limited to 20 students per session
---
University of Colorado Hospital (UCH) – metro Denver
Volunteers play an extremely important role at UCH. They provide the personal touch that enriches the hospital experience for patients, families, visitors and staff. Volunteer positions are available for teens, college students, and adults in a range of settings.
Click one of the links below to open a volunteer application form, which you will print out, complete, and return.
Questions? Contact Jennifer Ricklefs, Volunteer Services Manager, at 720-848-4068.
Volunteer opportunities at UCH
>> See also Shadowing/Educational Observation Program (EOP) at UCH
Volunteering at UCH: Special Projects
Are you interested in helping but not able to make the commitment required to become a consistent hospital volunteer?
Health Information Technology intern
>> View/download the job description
Wayfinding:
UCH is a big place and it is easy to get lost. Wayfinders help others to their appointments, tests, visits, etc. They are often the first face of the hospital.
Patient Resource Center:
When someone needs access to information, resources or simply a computer, volunteers help and listen.
Gift shop:
Volunteers greet customers, assist with locating products, wrap gifts, make flower deliveries to patients and staff, and support the all-round gift shop operations.
Unit Assistants:
Volunteers help to stock rooms, meet patient needs and help support staff. Unit assistants are on patient floors such as the ICUs, Orthopedics, Oncology, Pulmonary and many others. This is often a very busy role and good for someone considering a healthcare career.
Administrative Assistants:
Volunteers welcome people, organize paperwork, put together educational materials for new patients and make follow up calls.
Purposeful Visitation:
Visit with patients who just need a listening ear, a kind heart and someone who will help them pass the time. Specific training is provided for this role.
Emergency Department:
This is a busy, fast paced environment. Volunteers support patients, run errands and stock rooms in our cutting edge ED. A great opportunity for a pre-med student.
Patient Navigator:
Follow up with patients after they return home. Assist with finding community resources, getting medications, and scheduling appointments.
Newborn Hearing Screening:
Volunteers screen newborn babies' hearing, using automatic, high-tech equipment and record the test results for the Audiology Department.
On-Call volunteer:
Performs quick, short-term projects.
Anschutz Cancer Pavilion:
Volunteers help with clerical work and provide good customer service to cancer patients. They offer food and beverages to patients in waiting areas and the Infusion Center, while offering a listening ear.
Additional possibilities:
Human resources
Outpatient clinics
Radiology
Accounting and more!
Shadowing: the Educational Observation Program (EOP)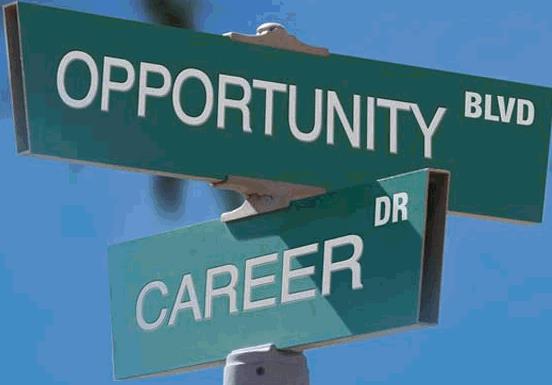 Welcome to University of Colorado Hospital's EOP/Shadowing program. Shadowing creates an opportunity for an individual to observe doctors, nurses, therapists, technicians, and other healthcare providers in action as they care for patients or perform their day-to-day duties. However, shadowing is not limited to clinical roles.
Why shadow?
Find out what a career in healthcare is about
Clarify initial impressions — can I handle doing this?
Understand the realities and limitations of medicine (i.e. learn about the "dark side")
Access level of commitment
Discover likes and dislikes — is this something I will enjoy?
Enhance motivation and goals
Sponsors and EOP participants
In order to participate in the program, the participant must have a sponsor.
A sponsor is a UCH employee who makes arrangements for the observation, and who will accompany the participant at all times during their visit. Participants are responsible for finding their own sponsors, not Volunteer Services.
Important:
Participants must be 18 years or older and a high school graduate
Must present picture ID
Lifetime limit of 12 hours for participants
Any UCH employee or affiliate may be a sponsor.
To determine if EOP/Shadowing is the right choice, review this algorithm.
To understand our EOP/Shadowing process, print and review this document.
Required paperwork for Shadowing program
Please note that Shadowing requests will only be processed when all four (4) documents are completed and received.
Questions?
Call the Office of Volunteers Manager at (720) 848-4068.