The Neurosciences Center at UCHealth University of Colorado Hospital in metro Denver is the largest provider of comprehensive neurological and neurosurgical care in the Rocky Mountain region.
With just the right balance of patient care, research and education, University of Colorado Hospital provides the highest quality neurological and neurosurgical care.
Our neurosciences practice is nationally ranked by U.S. News & World Report, and 70% of our Neuro ICU nurses have CCRN (Critical Care Registered Nurse) or CNRN (Certified Neuroscience Nurse) board certifications.
View our clinical trials
We diagnose and treat a broad range of neurological conditions with diagnostic precision, proven therapies and a multi-disciplinary, collaborative team approach.
Conditions we treat
Both consultations and ongoing care are available to patients with a variety of neurological conditions, including:
Back pain
Carpal tunnel syndrome
Pituitary tumors
Sleep disorders
Epilepsy program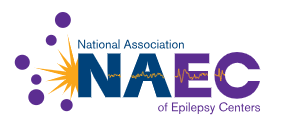 Epilepsy can affect anyone at any age and from any background. At UCHealth University of Colorado Hospital (UCH), one of our core missions is to effectively treat patients who have epilepsy, while simultaneously striving to research and develop the best possible treatments and procedures in the battle against the disease.
The UCHealth Epilepsy Program can help you and your family to make informed decisions about the best therapies available, including surgical options. We have a team of physicians, researchers, nurse practitioners, physician assistants and other providers who are specifically trained in treating epilepsy and who provide comprehensive clinical care and diagnostic testing for our patients.
Clinical recognition
Many of the patients who come to us for neurological treatment were referred here by physicians who recognize our expertise in proven therapies and our high quality of care.
The American Association of Critical Care Nurses (AACN) recently conferred a gold-level Beacon Award for Excellence on the Neuro ICU at UCH.
Nationally recognized stroke care at UCHealth University of Colorado Hospital
UCHealth University of Colorado Hospital (UCH) is a Joint Commission-certified Comprehensive Stroke Center. This means that we provide stroke victims the highest level of care possible.


Superior expertise
UCH has the largest neurovascular service in the state. Our nationally renowned doctors offer highly specialized surgical techniques and interventional neuroradiology procedures not available elsewhere in Colorado. This means better results for patients who may otherwise suffer from irreversible brain damage or death.
Our quick response was recognized by the American Heart Association/American Stroke Association (AHA/ASA) with their 2022 Get With the Guidelines® Stroke Gold Plus award for outstanding care.
Resources
Neurology and Neurosurgery at the University of Colorado School of Medicine