U.S. News & World Report Rankings
National recognition.
The UCHealth Spine Center at the Anschutz Medical Campus in metro Denver is staffed by physicians from our nationally-ranked Neurosciences and Orthopedics programs.

Conditions we treat
Artificial disc
Back pain
Degenerative disc disease
Disc replacement
Facet joints
Herniated disc
Spinal stenosis
Neck pain
Our services
Evaluation and non-surgical treatment coordinated by board certified spine specialists trained in physical medicine and rehabilitation (physiatrist)
Surgical decision-making and management by spine surgeons in neurosurgery and orthopaedics
Spinal injections, including epidural steroid injections, selective nerve root blocks, facet joint injections, sacroiliac joint injections, hip joint injections, radiofrequency procedures and others
Electrodiagnostic evaluations (EMGs) performed by specialists in physical medicine and rehabilitation
Comprehensive rehabilitation physical/occupational therapy services are performed on-site
Pain psychology evaluation services are offered to all patients
Videos from our specialists
See our orthopedic specialists, all affiliated with the CU School of Medicine, discuss a range of spine conditions and treatments for them.
About your appointment
What to bring to your Spine Center appointment
Your photo ID (driver's license, passport, state or military ID are acceptable).
Your insurance card or the name of your carrier; the plan, policy or group number; and the phone number of the insurance company. If covered by a spouse's policy, know your spouse's date of birth and Social Security number.
A referral form or number if required by your insurance carrier.
Previous medical records. You also can arrange to have them transferred prior to your scheduled appointment time.
Imaging on CD (X-ray, MRI, CT) relevant to your condition, if available
Name, address and phone number of the referring physician (if relevant).
Call 720.848.1980 if you have any questions.
In the news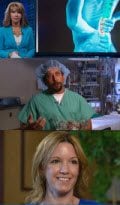 Sacroiliac (SI) joint fusion brings patient back pain relief
Erin Jachimiak tried acupuncture, massage, Pilates, injections and chiropractic care to relieve her chronic back pain. Nothing worked for long.
"It hurt to walk. It hurt to basically do anything," she recounts.
She researched surgical options and realized her pain might be due to her sacroiliac joint, or SI joint.
Vikas Patel, MD, of UCHealth University of Colorado Hospital, has been performing SI joint fusion for a few years, and has become "pleasantly surprised" with its benefits to certain patients.
Patel says the minimally-invasive procedure, which places implants across the joint to stabilize it, is effective only with a thorough and proper diagnosis of SI joint pain.
Vietnam veteran heals 42-year-old wounds of war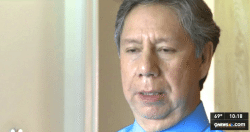 During an act of heroism in Vietnam over 40 years ago, Lou Nonay was shot and paralyzed. Over time the wound healed, but Nonay still thought something was wrong.
Last year, Nonay became very sick with a high fever. Doctors at UCHealth University of Colorado Hospital discovered a severe infection in the area of his spine.
A surgery to discover the cause of the infection was Nonay's only hope. For 10 hours Dr. Evalina Burger, a surgeon at UCH, searched for the cause of Nonay's infection.
Burger is a former military surgeon in South Africa. When she found the source of Nonay's problem, she realized it had been there since the moment he had been shot in Vietnam.