Poudre Valley Hospital is a 270-bed regional medical center offering a wide array of treatments, surgeries, and diagnostic tests in more than three dozen medical specialties.
Transfers, direct admits and consultations
Conditions we treat
Poudre Valley Hospital specializes in orthopedic surgery, neuroscience, cancer, bariatric weight-loss surgery, and women and family services for residents of northern Colorado, southern Wyoming and western Nebraska.
We also offer a wide range of primary and specialized health services, from birthing and neonatal intensive care to hyperbaric oxygen and wound care. Our team of more than 2,000 healthcare professionals delivers personal and skilled care that uses the latest medical technologies.
We're proud to have won a number of awards for the care and services we offer patients and families.
Community case management
A service for people managing chronic illness.
This program helps at-risk families and individuals who don't have resources themselves, are chronically or terminally ill, and are not eligible for other in-home services. Community Case Management is a service provided by UCHealth at no charge for those who qualify.
PVH Community Case Managers are Advanced Practice Nurses and Licensed Clinical Social Workers. The PVH Community Case Managers work with clients and their caregivers in their homes to help them cope with their disease or chronic health problems.
They can help with:
Managing physical health problems
Connection with other community services
Dietary concerns
Home safety evaluations
Safe medicine use
Education on specific illnesses and treatments
Stress management
Emotional support
Monitoring of client progress through home visits or phone calls
Case managers help clients use community and medical services so they can live more independently. Our staff comprises a total of five registered nurses and a social worker.
Referrals
Most clients are referred to the Community Case Program by hospital staff members, physicians and their office staff members, or home health care agencies.
To be eligible for case management services, patients must live in the Fort Collins, Windsor or Loveland areas; and have a physician who is on the medical staff at Poudre Valley Hospital or Medical Center of the Rockies.
Contact us
UCHealth Community Case Management
Phone: 970.495.8554
Fax: 970.495.7628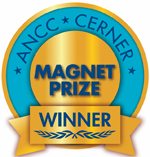 The Community Case Management received the ANCC Magnet Prize.
Admission process
Once your doctor refers you for surgery or a procedure at Medical Center of the Rockies or Poudre Valley Hospital, your doctor's office typically will schedule a pre-admission appointment for you. This appointment is required before surgery.
Call 970.624.1500 as soon as possible to schedule your pre-admission appointment if your doctor's office has not done so already.
During this appointment you will:
Meet with an admissions clerk to verify that all paperwork is accurate
Learn the total out-of-pocket expense of your procedure
Meet with a pre-admission nurse who will explain what to expect the day of surgery and which currently prescribed medications can be taken before the surgery
You may also complete any required diagnostic tests after meeting with the nurse. Ask your doctor if you can eat or drink before your appointment.
Volunteer
Share your time and talents by volunteering at Poudre Valley Hospital, Medical Center of the Rockies or other UCHealth sites in northern Colorado. Hundreds of community members are volunteers.
You'll make new friends, enjoy a change of pace, gain a new perspective, learn more about health care and, most importantly, you'll help the UCHealth effort to improve lives.
Go to our volunteer page to find out more about volunteer opportunities at UCHealth facilities.
Environmental health and safety
Poudre Valley Hospital promotes environmental compliance and responsibility, emergency preparedness, and overall employee health and safety. This includes a focus on local, state, federal, and Joint Commission (accreditation) requirements and guidelines.
The Environmental Health and Safety department also works as an education and consulting resource for the hospital and the surrounding community.
Center for Performance Excellence
UCHealth in Northern Colorado has established the Center for Performance Excellence. The Center furthers UCHealth's commitment to sharing best practices learned by Poudre Valley Health System, the Baldrige Award recipient in 2008.
The UCHealth Center for Performance Excellence provides consulting, coaching and presentation services to organizations in pursuit of performance excellence.
From the unique perspective of a Baldrige National Quality Award recipient, UCHealth consultants in Northern Colorado bring all the lessons learned over the past decade, with all the resources that earned their organization the nation's top quality award based on world-class results including:
National Top 10 percent for Clinical Outcomes (Thomson Reuters)
National Top 10 percent for Patient Satisfaction (HCAHPS)
National Top 10 percent for Staff Engagement (MSA)
National Top 10 percent for Physician Engagement (Gallup)
National Top 10 percent for Financial Results (Ingenix)
The Center for Performance Excellence consulting services include:
Customized Training
Let us tailor and deliver hands-on curriculum appropriate for where you are in your performance excellence journey.
Executive-Level Facilitation
Let us guide your leadership team through strategic discussions focused on the Baldrige Criteria for Performance Excellence.
Organizational Assessment and Gap Analysis
Let us help you use the Criteria to identify opportunities for improvement you can start working on tomorrow.
Application Writing, Editing and Coaching
With the combined expertise of multiple Senior Baldrige Examiners, a state quality program judge, and a nationally recognized application writer, we can help you produce a state or national application to yield meaningful feedback for your organization.
Site Visit Preparation and Support
Leverage our experience gained through numerous site visits both as a Baldrige Applicant and as Senior Baldrige Examiners to maximize your site visit.
Best Practices
Gain access to nationally and internationally recognized healthcare executives and their world-class approaches
Speakers Bureau: Let us provide your keynote speaker
Conferences and webinars: Let us coordinate a best-practice sharing event at your site or ours
Baldrige National Quality Award webinars
The Center for Performance Excellence offers a series of webinars scheduled for your organization's convenience. Each webinar lasts 60 minutes with time for questions and answers.
Making Baldrige How You Do Business A critical turning point in the PVHS performance excellence journey came when the organization created the infrastructure to make performance excellence "how we do business." Learn how PVHS continues to use this infrastructure, centered around performance excellence teams, to drive continuous improvement.
Saving Lives with Baldrige Learn about the visionary leadership that guided UCHealth's,(formerly Poudre Valley Health System) performance excellence journey: how a small, struggling community hospital transformed itself into a multi-hospital health system with clinical outcomes, customer and workforce satisfaction, and financial performance in the national top 10 percent.
Writing a Baldrige Application
Taught by the author of UCHealth's last four Baldrige applications, this webinar is designed to help applicants at varying stages in their Baldrige journey write an application to yield more meaningful feedback.
Joint ventures
UCHealth with a number of other organizations on joint ventures, including:
Ways to give
Giving of oneself is the ultimate gift to our world. We treasure the time and energy our volunteers give back each and every day.
Whether you give your time, money, talents, or thoughts, it is a gift that makes our community stronger.
Make a donation to support programs and services at Poudre Valley Hospital, Medical Center of the Rockies, and health initiatives in our community.
Awards and recognition
1 of 10 hospitals in the nation
PVH nursing has been the recipient of numerous national recognitions. The hospital has had Magnet Designation for Nursing Excellence since 2000 (2000, 2004, 2009, 2013). It's one of only ten hospitals in the nation to earn this designation four times. The Magnet designation recognizes excellence in nursing services and is considered the gold standard for nursing practice.
Donna Poduska, PVH's chief nursing officer notes: "Magnet designation provides consumers with the ultimate benchmark to measure the quality of care that they can expect to receive from a hospital. Magnet status reinforces to patients and community members that PVH is one of the nation's top hospitals for nursing and patient care. It's about dedication, commitment and quality."
PVH was the first recipient of the American Nurses Association / NDNQI Outstanding Quality Award and has received other national awards for patient-care excellence.