---
UCHealth Sleep Lab – Poudre Valley Hospital is a testing facility only.
If your physician has already ordered a sleep study for you, call 970.495.8670 to schedule your study.
If you suspect that you might have a sleep disorder, and have not seen a physician, please call 970.224.9102 to schedule a consult with a UCHealth sleep provider.
---
The path to healthier sleep is often the path to a healthier life.
Staffed by caring experts, the UCHealth Sleep Lab at Poudre Valley Hospital offers both in-lab and at-home testing for all sleep disorders.
Recall notification
(June 2021)
Philips Respironics recently announced a voluntary recall for many of its respiratory care products. This includes some continuous positive airway pressure (CPAP) and bilevel positive airway pressure (BiPAP) devices and some ventilators.
Sleep and your health
Often, certain conditions involving the heart, lungs, or weight are related to sleep problems. Participating in a sleep study is a positive first step toward regaining healthy sleep and improving your overall health.
We test for sleep disorders such as:
Circadian rhythm sleep disorders
Parasomnia
Periodic limb movement disorders
Types of sleep studies
For patients
There are many types of sleep studies available. You and your physician should decide what is best for you.
Home sleep studies. Home sleep studies are a convenient option for patients to be tested for sleep apnea with the comfort of sleeping at home. There are many different types of home sleep studies. Your ordering physician will determine the type you should complete.
In-lab sleep studies. An in-lab sleep study, or polysomnogram, is a diagnostic study done at our lab. There are many different types of in-lab studies. Your provider will determine the type of study you need.
Testing services
For physicians and DMEs
Patient sleep study data
If you are a provider seeking a patient's previous sleep study done at Poudre Valley Hospital or Medical Center of the Rockies, please call UCHealth Medical Records at 970-495-7340.
If you are a provider seeking a patient's previous sleep study information done at Estes Park Medical Center, please call the Estes Park Medical Center Medical Records at 970-586-2317.
Durable Medical Equipment providers. If you are a durable medical equipment company looking for sleep study reports or raw data, please fax this form to 970-495-8680.
Please allow us a minimum of 24 hours to handle your request
Referrals
To send a referral to us, please fax us the following:
• Complete Sleep Study Referral Form (link to form)
• Face-to-face visit notes that explain need for sleep study
• Patient's demographic sheet
• Patient's insurance information
UCHealth Sleep Lab fax: 970-495-8680
Specialty treatments
Inspire therapyremedē® System
Sleep apnea sufferers: go mask-free with Inspire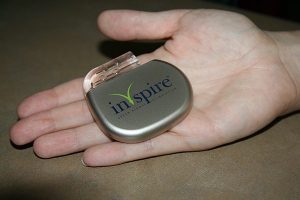 Discover Inspire, a breakthrough sleep apnea treatment that works inside your body with your natural breathing process. No mask, no hose, no noise.
Inspire therapy was tested in the STAR clinical trial and approved by the United States Food and Drug Administration. In the clinical trial, patients receiving Inspire therapy experienced a significant reduction in sleep apnea events and significant improvement in quality of life measures.
Improving sleep for patients with central sleep apnea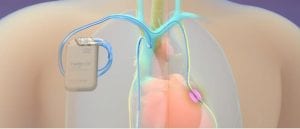 UCHealth Poudre Valley Hospital is the first hospital in the Rocky Mountain region to implant the new Respicardia remedē® System, a breakthrough treatment that has been shown to improve sleep, breathing and quality of life in adult patients with moderate to severe central sleep apnea (CSA).
The remedē® System is an implantable system that monitors and stabilizes the breathing pattern to restore sleep throughout the night. The remedē® System stimulates a nerve in the chest (phrenic nerve) to send signals to the large muscle that controls breathing (the diaphragm). These signals stimulate breathing in the same way that the brain signals breathing.
Please call 970.495.8674 to learn more about Inspire and remedē® System treatments.
Sleep apnea seminar
Learn about sleep apnea treatment options, including Inspire therapy and the remedē® System.
Awards and recognition
UCHealth Sleep Lab – Poudre Valley Hospital was the first accredited sleep center in Fort Collins. We are one of the few sleep medicine programs in our region accredited by the American Academy of Sleep Medicine. To be accredited, we must demonstrate sleep medicine performance that meets or exceeds the highest level of standards, meaning you benefit from our high standard of sleep care comprehensively offering a new approach to treating sleep apnea, including Inspire.