UCHealth Memorial Hospital Central in Colorado Springs is an award winning, 413-bed hospital that has been recognized nationally for quality, research and outcomes. We provide a comprehensive list of inpatient and outpatient services at our Central and North facilities, as well as at multiple outpatient locations.
UCHealth Memorial Hospital Central is a Level I Trauma Center
Our Level I distinction recognizes that the hospital has the ability to treat severe and complex injuries. This means southern Colorado residents have rapid access to the highest level emergency and trauma care without having to go to Denver.
The only Comprehensive Stroke Center in southern Colorado. As the only hospital in the region with multiple teams of neurosurgeons and neuro-interventional physicians on-call 24/7, Memorial Hospital Central has the unique capabilities to quickly and expertly treat every kind of stroke or brain aneurysm. These advanced capabilities are saving lives and improving outcomes for patients because time is crucial in the treatment of stroke. Getting the best care rapidly can lead to a better recovery.
Services
Heart and vascular care
Cancer care
Birth care
Orthopedics
Disease management
Emergency and trauma
Radiology and imaging
Physical medicine and rehabilitation
Sleep disorder care
Stroke care
Surgery
Women's care
Urgent care
Senior care
Wellness
Awards and recognition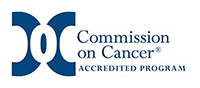 Outstanding Achievement Award for the Oncology Service Line, American College of Surgeon's Commission on Cancer:
Memorial is the only cancer program in southern Colorado to have reached this highest honor.
Southwest Oncology Group (SWOG): Memorial's Cancer Medicine and Oncology Clinical Trials team have been recognized as being in the top 1 percent for accruing to SWOG oncology research trials.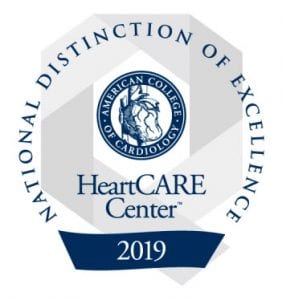 ACC HeartCARE Center
The American College of Cardiology has recognized UCHealth Memorial Hospital Central for its demonstrated commitment to comprehensive, high-quality culture and cardiovascular care.
Hospitals receiving the HeartCARE Center designation from the ACC have demonstrated their commitment to consistent, high-quality cardiovascular care through comprehensive process improvement, disease and procedure-specific accreditation, professional excellence, and community engagement. Memorial Hospital Central is the first hospital in Colorado to earn this designation.
Rehab Patient Care Unit (RPCU) Awarded "Top Performer":  The unit was recently given a "Top Performer Award" by Uniform Data Systems. Uniform Data Systems provides national benchmarking information for Inpatient Rehab Facilities and this distinction indicates that the RPCU is performing in the top 10 percent of more than 800 subscribers to their service in the areas of clinical outcomes and clinical efficiency. This is the second year in a row that the unit has received this award.
Comprehensive Stroke Center certification. Memorial Hospital Central has received certification from DNV GL – Healthcare as a Comprehensive Stroke Center, reflecting the highest level of competence for treatment of serious stroke events. The DNV GL – Healthcare Comprehensive Stroke Center Certification is based on standards set forth by the Brain Attack Coalition and the American Stroke Association, and affirms that the medical center addresses the full spectrum of stroke care – diagnosis, treatment, rehabilitation and education – and establishes clear metrics to evaluate outcomes.
Level I Trauma Center designation. The State of Colorado has designated UCHealth Memorial Hospital Central as a Level I Trauma Center, making it one of only four hospitals in the state with the highest classification for trauma care. A Level I distinction recognizes the hospital has the ability to treat severe and complex injuries. Key elements required to be a Level I trauma center include around-the-clock coverage by surgeons and prompt availability of specialists in orthopedics, neurosurgery and anesthesiology, among others.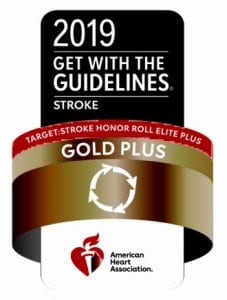 Get with the Guidelines. UCHealth Memorial Hospital Central is recognized for reaching an aggressive goal of treating patients with 85% or higher compliance to core standard levels of stroke care as outlined by the American Heart Association/American Stroke Association® for 2 consecutive calendar years and for demonstrating 75% compliance to seven out of ten stroke quality measures. In addition, it is recognized for achieving Time to Thrombolytic Therapy ≤ 60 minutes in 75% or more of applicable acute ischemic stroke patients treated with IV tPA and Time to Intravenous Thrombolytic Therapy within 45 minutes in 50% of applicable acute ischemic stroke patients treated with IV tPA to improve quality of patient care and outcomes.