Wednesday hours of operation may vary, so please call the office to confirm.
At UCHealth Family Medicine – Westminster, we offer the best in primary care services. Our highly-trained and compassionate staff can help you obtain and maintain optimal health.
We aim to care for the whole person, and that includes partnering with patients and their families to identify and understand each patient's unique needs. From routine physicals to maintenance of chronic conditions like diabetes or cholesterol management to behavioral health services, our providers take the time to listen to your concerns and to develop a plan for care with you.
UCHealth app + My Health Connection
Schedule Virtual Urgent Care visits, make office appointments, refill/renew prescriptions, get lab results, email your doctor, view your medical records and much more. Start today by searching "UCHealth" in app stores or log into My Health Connection.
We treat your entire family:

For your convenience, we offer:

Newborns and infants
Children
Adolescents
Adults/seniors

Same-day appointments
Advance check-in for appointments
Electronic medical records (linked with the main hospital)
Email access to providers
Medical conditions we treat
Family medicine services
Exercise and nutrition counseling
Immunizations
Injury evaluation
Joint injections
OB care (routine prenatal and ultrasound evaluations)
Routine checkups
Screenings (cancer screens, diabetes, cholesterol screens)
Sports physicals
Sports ultrasound diagnosis
Video library: pregnancy and prenatal care
Get helpful information from UCHealth Obstetrics and Gynecology staff members who offer insight into epidurals, breech birth, erythromycin, newborn screenings, preeclampsia, sleep positions, betamethasone, birth control, inducing labor, certified midwifery, what to bring to the hospital and much more.
Your appointment
What to bring
Your photo ID (driver's license, passport, state or military ID are acceptable)
Your insurance card. If covered by a spouse's policy, know your spouse's date of birth and Social Security number
List of current medications taken
Recognition
Recognized as an NCQA Patient-Centered Medical Home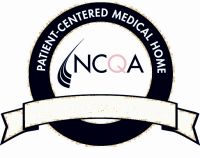 The National Committee for Quality Assurance recognizes University Family Medicine – Westminster as a patient-centered medical home, "a health care setting that facilitates partnerships between patients, their physicians, and the patient's family."
Services provided by University of Colorado Hospital.