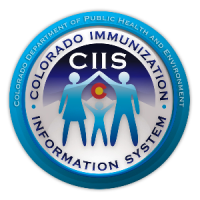 The Colorado Immunization Information System (CIIS) is a confidential, population-based, computerized system that collects and consolidates vaccination data for Coloradans of all ages from a variety of sources.
CIIS is a program within the Colorado Immunization Section at the Colorado Department of Public Health and Environment (CDPHE).
CIIS helps healthcare providers, schools, childcare centers, universities, and individuals keep track of the shots that they and/or their children have received.
You can choose to exclude your/your child's information ("opt-out") from CIIS at any time. From the CIIS website, choose the "Policies and Procedures" link to access Opt-out procedures information.
Frequently Asked Questions (PDF files)