My Health Connection: your online patient portal
We encourage all our patients to sign up for My Health Connection. This is your personal patient portal to request prescription refills, view your medical records or test results and to contact our office.
At UCHealth Physical Therapy and Rehabilitation Clinic – Greeley we provide high-quality physical and occupational therapy to help you in your healing. We focus on your education and active participation in therapy in order to restore, as completely as possible, your abilities – and to regain your independence.
Benefits of physical therapy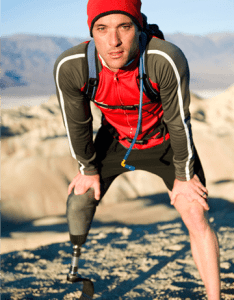 Avoid or reduce opioid use. Opioid risks include depression, overdose and addiction plus withdrawal symptoms when stopping use. In acute situations and with monitored dosages, opioids can be an appropriate part of medical treatment. However, physical therapy is a powerful tool for controlling pain and returning to the life you want to be living.
Avoid surgery. Before you undergo expensive or invasive surgery, try physical therapy. For some conditions, including meniscal tears and knee arthritis, rotator cuff tears, spinal stenosis and degenerative disk disease, treatment by a physical therapist has been found to be as effective as surgery.
Conditions we treat
General orthopedic conditions
Sports and athletic injuries
Our services
Amputee management
Cancer rehabilitation
Chronic pain
Dry needling
Hand therapy
Lymphedema program
Occupational therapy
Orthopedic
Physical therapy
Post-surgical rehabilitation
Spine/back/neck pain
Vestibular rehabilitation
Workers' compensation
Scheduling
New patient appointments can be made by calling our office.
Existing patients can schedule follow up appointments online through the My Health Connection app.
Insurance
Our office participates with many different insurance companies. Because insurance plans, policies and laws often change, please contact your insurance company to see if we are a contracted provider. >> Find insurance and billing information.
Please notify us if you have an insurance plan change, coverage change or insurance loss so we can properly bill your claims in a timely manner.
Your results
Your results will be available to you online through My Health Connection.
To discuss your results, please contact the physician who ordered the lab work.
As a patient, you can download our UCHealth app and go to the My Health Connection patient portal to view your results electronically as soon as they are ready.
Download the UCHealth App today


Physical therapy information
UCHealth offers an extensive health library, as well as other information specific to you physical therapy needs.