Leading the way in cardiac care
Cardiac EP at Memorial North
Our cardiac electrophysiology team conducts a clinic at UCHealth Memorial Hospital North one day a month, offering treatments and ongoing care for pacemakers and implantable cardioverter defibrillators (ICD). For more information, call 719.364.6550.
UCHealth cardiologists help thousands of patients with atrial fibrillation (Afib) and other arrhythmias using a variety of treatment options. From medication management to cardiac ablations to implanting defibrillators, our cardiac electrophysiology care team takes great pride in providing individualized, around-the-clock care for our patients and their families.
Our facilities include a designated electrophysiology lab with staff trained in caring for these complex procedures. As a designated Comprehensive Stroke Center, we provide monitoring devices to identify atrial fibrillation over prolonged periods of time in the high risk stroke-patients. We offer lead extractions for patients with pacemakers, using lasers to remove the lead when necessary. Each of our physicians values collaborative care, and we work with valve and stroke providers to administer comprehensive, holistic care.
We specialize in treating:
Atrial arrhythmias
Atrial fibrillation
Heart block
Ventricular tachycardia
About atrial fibrillation
Atrial fibrillation (Afib) is an abnormal heartbeat that causes blood to flow poorly, which can lead to heart failure or blood clots that can cause stroke. In fact, patients with Afib are five times more likely to have a stroke. Some sobering facts:
Afib impacts nearly 5 million Americans, with a projected rise to 16 million Americans by 2050.
Afib causes 450,000 hospital admissions per year.
Afib is associated with a two-fold increase in mortality.
The Afib program at UCHealth strives to achieve the highest level of efficacy while maintaining the safest approaches. Our team of experts is proud to set standards in cardiac care and offer our patients the most innovative treatments available.
Our approach
At UCHealth, we believe that each patient is unique and requires different treatment approaches. That's why we're skilled in numerous treatments, including:
Arrhythmia management (for Afib, atrial flutter, supraventricular tachycardia, ventricular tachycardia and premature ventricular contractions)
WATCHMAN™ device
Implantable cardioverter defibrillator
Cardiac resynchronization therapy
Pacemakers, including the micra pacemaker (mini pacemaker)
Ablation procedures
Lead extractions
WATCHMAN™ – an alternative to long-term blood thinners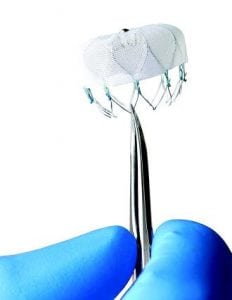 The WATCHMAN™ device is a left atrial appendage (LAA) closure device that provides our patients with an alternative to life-long anticoagulation therapy, improving quality of life. Six weeks after the procedure, approximately 95% of our patients are able to stop their anticoagulation therapy, which increases to 99% after one year.
UCHealth was the first health system in the state to offer the device, and UCHealth Memorial Hospital is the most experienced WATCHMAN center in Colorado.
>> Learn more about the WATCHMAN™ device.
How to refer
To refer a patient for consideration, please call the WATCHMAN coordinator, at 719.365.3060 and/or fax a referral to 719.365.7668. Our multidisciplinary team maintains excellent contact with you as a referring provider, consulting with you about your patients to ensure the best treatment plan and services are provided.
Nonsurgical support
Many of our patients have long-term support needs. That's why we're proud to offer:
The device clinic, which allows us to make needed adjustments to pacemakers and ICDs. We also offer home monitoring for some devices. The device clinic is open Monday through Friday, from 8 a.m. to 4 p.m. at Memorial Hospital Central Central and on the 1st & 3rd Tuesdays at Memorial Hospital North. For more information, call 719.365.5857.
The anticoagulation clinic, to manage medications for patients who are on anticoagulants who are currently seeing a UCHealth provider. This clinic sees patients from Monday – Friday, 7:30 a.m. to 4 p.m. at UCHealth Memorial Hospital Central and on Tuesdays and Thursdays from 8 a.m. to 4 p.m. at UCHealth Memorial Hospital North.
A quarterly Afib support group for recovering patients.

Upcoming 2020 dates pending, due to COVID-19 concerns.
For more information, call 719.365.6658.
Recognition
For atrial fibrillation. Our Atrial Fibrillation program is accredited by the American College of Cardiology. >> Learn more
For chest pain. The American College of Cardiology has recognized UCHealth Memorial Hospital for its demonstrated expertise and commitment in treating patients with chest pain. >> Learn more
For providers
We are pleased to offer the following resources for you, your team and your patients: