Weight loss surgery experts in northern Colorado.
UCHealth Bariatric Center of the Rockies is an accredited bariatric surgery leader based in northern Colorado and founded in 1995.
To date, our board-certified surgeons have performed over 4,500 bariatric surgeries. The expertise of our bariatric surgeons allows us to provide surgery and care to patients who are considered high risk. In fact, high-risk patients are often referred to us for treatment.
If you're considering weight loss surgery, please call us.
Weight loss team and program
A dedicated care team
Our caring, dedicated team, including our patient navigator, help to make your weight loss journey as seamless as possible. We are with you every step of the way.
We believe strongly in the positive life-long changes weight-loss surgery will bring to you.
Education and support
If you are considering bariatric surgery, learn about your surgical weight loss options at one of our free seminars.
To register and find out more, contact our patient navigator at the clinic number above. Our navigator guides patients through all the steps on their weight loss journey, including initial inquiries, pre-surgery weight loss when needed, and surgery.
UCHealth Bariatric Center of the Rockies offers support groups that we encourage our patients to attend throughout their weight loss journey. Having the support of your bariatric surgeon and others who have gone through the same process can help you achieve your long-term weight loss success.

Light for Life support group
Founded in 1995, Light for Life is open to anyone who has had weight-loss surgery (including those at other hospitals), or is considering weight-loss surgery.
To find Light for Life support group classes:
Key "light for life" in the Search box (see example at right)
Click "Submit" to see a list of Light for Life support group sessions
Bariatric surgery
Why it's done
To reduce your risk of potentially life-threatening weight-related health problems.
To lose excess weight.
Who it's for
In general, weight loss surgery could be a treatment option for you if:
Your body mass index (BMI) is 40 or higher.
Your BMI is 35-39.9 and you have a serious weight-related health problem.
The type of bariatric surgery that works best for you will depend on several factors. You and your physician will discuss the best option for your situation.
Register for a free virtual seminar
Download our guide to bariatric surgery
Types of weight loss surgeries
Weight loss surgery patient guides
Insurance
The cost of bariatric surgery, and whether it is covered by insurance, varies.
Our bariatric patient navigator will contact each patient's insurance company to find out if the cost of bariatric surgery is covered under the patient's benefits and if there are any pre-surgery requirements.
Insurance Plans Accepted
We accept most insurance plans, including:
Aetna®
Anthem
Blue Cross and Blue Shield
Cigna
Medicaid*
Medicare*
Meritain
UnitedHealthcare®
Within each of those companies, however, there are many policies that don't cover the cost of bariatric surgery. Our bariatric patient navigator will help determine if your particular insurance plan offers coverage.
If your insurance will not cover bariatric surgery, we do have a self-pay option.
*UCHealth Bariatric Center of the Rockies accepts and provides care for those with Medicare and Medicaid coverage — one of the few facilities in Colorado to do so.
Awards and recognition
UCHealth Bariatric Center of the Rockies is the only bariatric surgery center in northern Colorado and southern Wyoming accredited by the Metabolic Bariatric Surgery Accreditation and Quality Improvement Program (MBSAQIP). The center has been accredited since 2005.
Weight loss and metabolism information
UCHealth offers an extensive health library, as well as other information specific to obesity, bariatric surgery, and weight loss.
Patient testimonials
Cathy Dougherty
Keith Gaston
Connie Giese
John Miller
Michaela Miller
Jonathan Rhoades
Cathy Dougherty lost 124 pounds.
"I have more confidence and I'm much happier," she said. "I don't get grumpy like I used to because I'm not as tired as I used to be. I'm living the life."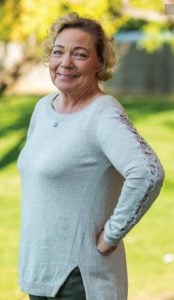 Keith Gaston lost 180 pounds.
After seeing a friend's success with weight-loss surgery, Keith decided that he wasn't ready to give up—he wanted to spend more time with his kids, and if he wanted to live, he had to make a change. In this case, that change changed everything.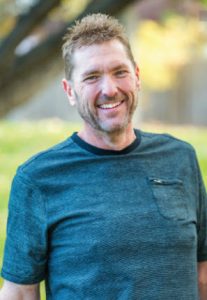 Connie Giese lost 110 pounds.
"It's like the entire hospital has gone on this journey with me," she said. "They've been so supportive. At times even when I couldn't see the change in myself, they always could and would say things like, 'You look so great!' It was so nice to have the boost from others."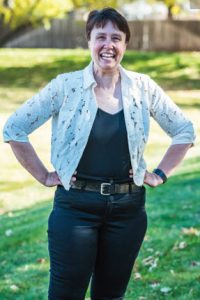 John Miller lost 202 pounds.
At 6′ 4″ and nearly 500 pounds, John had several of the issues caused by morbid obesity: knee and back pain, trouble sleeping, shortness of breath, trouble getting in and out of his truck. "It's such a dramatic difference. I wish I would have done it 10 years ago."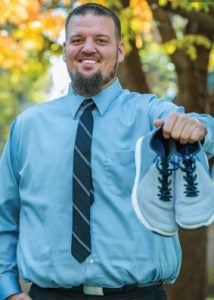 Michaela Miller lost over 160 pounds.
Since her surgery Michaela doesn't even recognize the person she used to be. In 2017 she completed the Warrior Dash, something she would have never attempted pre-weight loss. Her surgery changed her appearance, her energy, her confidence, and her life. "I feel like I am finally who I was meant to be all along," she said.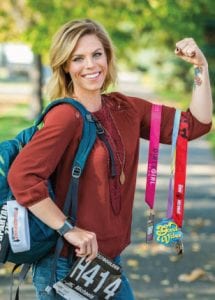 Jonathan Rhoades lost
208 pounds.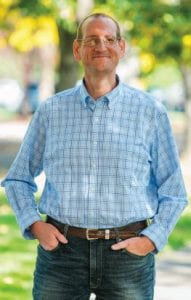 Before weight-loss surgery, Jonathan never would have pictured himself climbing over a barrier, pulling himself up on stage and dancing with one of his favorite Celtic punk bands, the Dropkick Murphys. "I didn't even realize before I lost the weight just how much of a physical struggle it was or how much I was limiting myself," he said.