Emergency Room Services
When you or your loved ones need emergency medical care, trust the UCHealth system to provide you with the fastest and most effective care close to home.
In the event of an emergency, call 911 immediately!
Emergency Care You Can Count On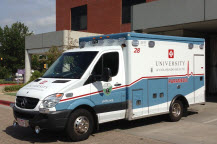 UCHealth emergency departments and trauma centers, conveniently located throughout the Rocky Mountain region, are equipped to serve you 24 hours a day, seven days a week.
Our emergency rooms are staffed by doctors and nurses who are highly trained to treat the most serious illnesses and conditions using evidence-based treatment protocols.
With life-support air and ambulance transport services, we're poised to provide you with the life-saving care you need at a moment's notice.
Level II and III Trauma Care
Our Level II and Level III trauma centers provide 24/7 access to the most advanced, readily available trauma resources to treat life-threatening injuries. Expert trauma surgeons and other physicians, nurses, case managers and technologists at UCHealth provide the Rocky Mountain region's best, around-the-clock care for critically injured patients.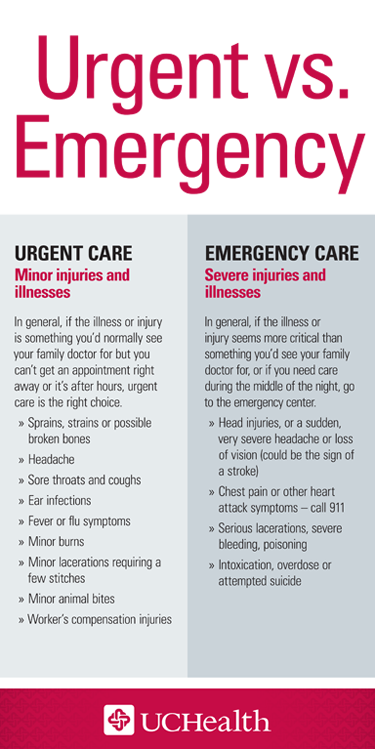 This is a guide and is not intended as a tool to diagnose injuries or illnesses. Call 911 immediately if someone is unconscious, having trouble breathing, has suffered a serious injury or may be having a heart attack.
Recent news in Emergency care