Call us for available Saturday hours
Specialists at UCHealth Physical Therapy and Rehabilitation Clinic – Fort Collins work to get you back to your normal routines through occupational, physical, speech language and music therapy.
Physical, occupational and speech therapy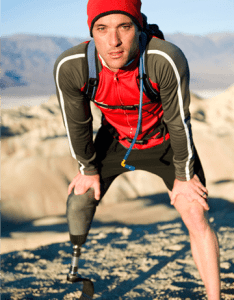 Physical therapy and occupational therapy work to help people return to normal activity. Speech therapy focuses on several modes of communication in order to help people resume their lives.
We recognize that illness and injury can take away an individual's independence. Our therapists work with each patient to develop goals to help them regain as much independence as possible.
Working closely with patients, our physical therapists strive to restore mobility, increase strength and improve balance.
Our occupational therapists work with patients on activities of daily living like bathing, dressing, cooking, cleaning and evaluate visual-perceptual skills.
Our speech therapists evaluate patients' ability to chew and swallow, think and remember, and speak and understand both the spoken and written word.
Our comprehensive outpatient rehabilitation programs help patients achieve the highest level of independence possible.
Conditions we treat
Back pain during pregnancy
Fatigue and weakness
Joint problems before and after surgery
Ligament and athletic injuries
Overuse injuries of tendons
Vertigo and dizziness
Specialty services
Amputee management
Cancer rehabilitation
Certified hand therapy
Custom splint manufacturing
Incontinence management
Lee Silverman voice training
Lymphedema program
McKenzie certified therapy
Orthopedic clinical specialist
Pelvic pain
Spinal manipulation and mobilization
Trigger point dry needling
Vestibular rehabilitation
Learn more about:
Services provided by Poudre Valley Hospital.