Advanced heart failure, mechanical circulatory support (LVAD) and transplantation.
Are you a provider seeking to refer a patient?
Call the UCHealth DocLine at 1.844.285.4555 and ask for the advanced heart failure-transplant cardiologist on call.
Our highly-specialized, board-certified Advanced Heart Failure-Transplant cardiologists, advanced practice providers, and nurses are dedicated to improving the lives of patients with advanced heart failure.
We are the only center in the region that offers comprehensive advanced heart failure care, including left ventricular assist devices (LVADs) and heart transplantation.
We work closely with our cardiothoracic surgeons to provide the best options for our patients. In order to offer the most up-to-date therapies, our program is involved in national leading-edge clinical trials that develop and test new medications and device technology for heart failure.
Helping patients live with advanced heart failure
When the heart muscle is weakened, it can't pump the right amount of blood through the body. This can lead to a variety of issues and symptoms, including shortness of breath, unexplained weight gain, fatigue and weakness. This condition is known as heart failure.
Typically, patients with heart failure can lead full lives by making some lifestyle changes and taking certain medications. However, in some cases, the heart weakens more, and those traditional approaches no longer work. That's when advanced heart failure has set in.
The Advanced Heart Failure program at our Anschutz location provides high-quality care for patients in all stages of heart failure. Our board-certified physicians, advanced practice providers, nurses, dietitians and more collaborate to optimize quality of life for each patient by creating individual treatment plans and offering a full range of therapeutic options for patients with severe heart disease.
Learn more
Mechanical circulatory support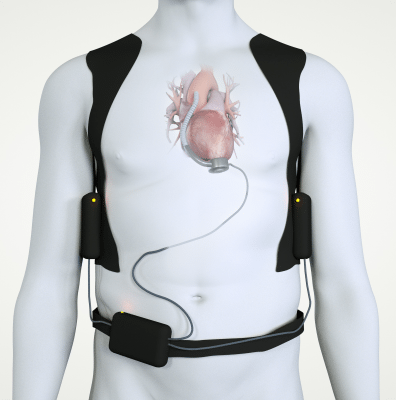 State-of-the-art mechanical solutions. Our Mechanical Circulatory Support Program providers are highly experienced with left ventricular assist devices (LVAD), which support the heart when medications are no longer working.
With the combined impact of these devices and our specialists' expertise, we are improving quality of life and longevity among patients with heart disease.
In addition, our significant role in all major LVAD clinical trials is providing insights to help advance medical knowledge and improve patient care.
>> Visit this LVAD Patient Decision Aid page to learn more.
Heart transplants
Deep experience in heart transplantation. If all other heart failure treatments don't work, you might qualify for a heart transplant.
We have a long-standing history of transplantation at University of Colorado Hospital. We performed our first heart transplant in 1986, and our nationally-recognized heart transplant team has performed over 500 heart transplants. Patient quality of life is vital to our program, with patients being the most important part of our heart transplant family.