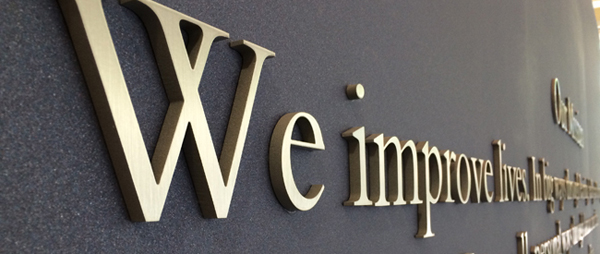 Office of Patient Experience
We believe that putting patients first means more than delivering the world-class expertise and treatment options available at UCHealth. Moving toward health and healing depends on attention to all aspects of a patient's experience including physical, educational, emotional, and spiritual needs. Our team of experts supports patient experience across the UCHealth system. This is done by facilitating innovative improvement on behalf of our patients.
Patient experience measurement
UCHealth was an early adopter of patient experience measurement, and was one of the first medical centers in Colorado to conduct patient satisfaction surveys. We collaborate with national third party survey firms in order to continuously evaluate the experience our patients have in our emergency department, hospital, and outpatient clinics. This anonymous third-party collection method ensures objectivity and protects patient privacy and confidentiality. UCHealth uses patient survey results to drive meaningful improvement across our clinics and hospitals.
While there are many elements that patients may consider when evaluating their experience of care, we have found that one of the most important assessments of our overall performance is to ask how likely patients are to recommend UCHealth to others. We believe that we have succeeded if a patient leaves an episode of care willing to tell a friend or loved one that UCHealth is the place to go in a time of healthcare need. During the past 11 years, UCHealth's performance on this measure has improved consistently in our hospitals and clinics, and places UCHealth among state and national leaders for this metric.
Information about our hospital survey
UCHealth participates in the Hospital Consumer Assessment of Healthcare Providers and Systems (HCAHPS) and the Clinician Group Consumer Assessment of Healthcare Providers and Systems (CGCAHPS). These government-sponsored surveys ask standardized questions about all adult hospitals in the United States. Public results are available at hospitalcompare.hhs.gov.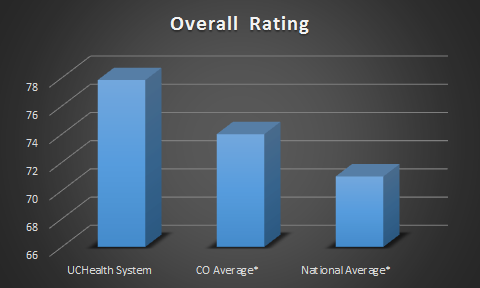 Based on the most current publicly-reported survey results from patients seen between January 2015 and December 2015, 77 percent of patients gave UCHealth an overall 9 or 10 rating, compared to the Colorado average of 74 percent and the national average of 71 percent.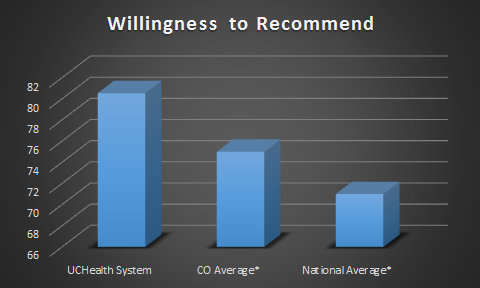 Regarding the HCAHPS survey question on whether patients would recommend UCHealth to family and friends, 80 percent of UCHealth patients surveyed said "definitely yes," compared to the Colorado average for hospitals of 75 percent and the national average of 71 percent.
The CGCAHPS survey question of whether patients would recommend their outpatient clinic care at UCHealth to family and friends shows that 9 out of 10 patients would "definitely yes" recommend UCHealth.
Contact Us
Office of Patient Experience
Amy Searls – Executive Director, Guest and Patient Experience
720-848-4465