National Healthcare Decisions Day is in fact an entire week in April. Think of it as an opportunity to procrastinate a bit and still take care of some of most important documents one can fill out, according to two men who have filled out more than their share in their long, productive lives.
Lamar Daniels, 83, is combat veteran of the Korean and Vietnam wars who later worked on military radar installations in Alaska. He lives independently in a Colorado Springs senior-living facility now, where he and other veterans swap stories. Daniels happened to pick up a flyer about UCHealth's Advance Care Planning Program when visiting with UCHealth Memorial Hospital cardiologist Dr. David Rosenbaum and has since become a beneficiary of—as well as an evangelist for—the program.
Tigrio Guajardo, 79, also a veteran, lives in Aurora with wife Victoria, 80. Spurred on by their participation in an innovative study by UCHealth geriatrician Dr. Hillary Lum, the Guajardos last week got their health care decisions in order.
Have a plan
Advance care planning is about helping ensure that the right people are making the right health care decisions in the event that one can't make them for oneself. This week, to mark the big "day," UCHealth's Advance Care Planning Support Team, in partnership with the Office of Patient Experience and UCH Palliative Care champions and volunteers, will have information tables in the Courtyard Café and Garden View Café from 10 a.m. to 2 p.m. all week.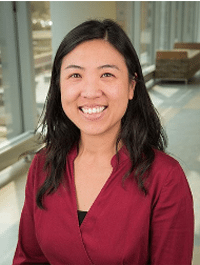 As the National Healthcare Decisions Day website puts it, "It always seems too early, until it's too late." Lum couldn't agree more.
Advance care planning is important for everyone, she said. But older adults – even those who might prefer not to think about things like medical durable power of attorney and do not resuscitate documents – are more likely to have serious medical conditions, putting them at a higher risk "for treatments that don't match up with their personal goals and wishes."
On the wings of a grant from The Colorado Health Foundation, Lum was the driving force behind the 2017 addition of advance care planning information and online documents on UCHealth's My Health Connection online patient portal (to get there, log in using a web browser, go to "My Record," and click on "Advance Care Planning"). Using it, one can:
Complete an electronic Medical Durable Power of Attorney (MDPOA) form to legally appoint who they trust to make medical decisions for them if they are unable to.
View and print their electronic MDPOA form and other advance directives on record.
View educational advance care planning resources to learn more.
Send an online message to contact the Advance Care Planning Support Team. Also, one can call 303-724-3141 and talk to a team member who can help explain the documents.
Once completed in My Health Connection, the MDPOA automatically becomes part of a patient's medical record so that it is available for the health care team to view as part of medical care. Patients are encouraged to share personal values, life goals and preferences regarding future medical decision making with their chosen decision maker and their health care team.
'Sherpa' in the Springs
Daniels recognized that the addition of advance care planning to My Health Connection was something he should pay attention to. He has no family left, he said.
"Being alone, you need it more than ever, because if you don't specify what you want, someone is going to step in and do whatever they're going to do," he said. "What happens to me if I'm unconscious and I end up in the hospital? This way, it's in your record, they pull it up, and there it is. And I think it's a marvelous thing, what UCHealth is doing."
Daniels has made a point of spreading the word about the program with his friends and neighbors. He recognizes that, as he put it, "as you get older, you want to put things aside. Attorneys are too darned expensive."
"But with this program, all you have to do is go online. It's easy, you enter what you want done and it's part of your record," he said.
He's become something of an advance care planning Sherpa, guiding friends and acquaintances through the process on the computer in his third-floor apartment.
"What I tell older people is there's nothing to fear. It's easy, it's simple. If you don't have a computer, come on up here and I'll help you," he said.
Advance care planning's benefits are many, studies show. It empowers patients, improves their satisfaction with care, improves quality of life at end of life, and makes things easier for loved ones who find themselves making care decisions. Still, completion rates for advance directives remains low, even in Colorado, where it's particularly important: the law here says that no one automatically has the right to make medical decisions for another adult if they are unable to make those decisions for themselves – not even spouses, adult children, or other family members.
Meeting vs. mail
Lum wants to improve those completion rates. Last fall she launched a study funded by the National Institute on Aging to see whether seniors who attend two group sessions explaining the ins and outs of advance care planning follow up differently than seniors who receive mailed materials. The study includes 120 people, half of whom are assigned to each group.
The study's results won't be coming out until this fall, Lum said. But there's already anecdotal evidence that the face-to-face approach works. Tigrio and Victoria Guajardo were in one of the group sessions. Last week, they got their MDPOAs and other advance care planning taken care of. They'd been neglecting it for a long time, Tigrio said.
"The session was sort of a kick in the butt to get ourselves going on these issues," he said. "I think that the family primarily needs to know what is going on whenever you get to the point where you can't make your own decisions. And we're at an age where this could happen."
That said, advance care planning isn't one-size-fits all, Guajardo said. For example, after consideration, he decided not to do a do not resuscitate (DNR) order—a personal choice.
The important thing is to put oneself in a position where one can make informed choices, he said.
"I would say it's a good idea to educate all seniors on this," Guajardo said. "I don't know how many people actually understand the living will as opposed to a last will and testament, or what a medical power of attorney does."
It's also about peace of mind, Daniels added.
"Now I don't feel alone anymore," he said. "I know that whatever's going to happen to me, the hospital's going to follow my wishes, and I just can't praise it enough."