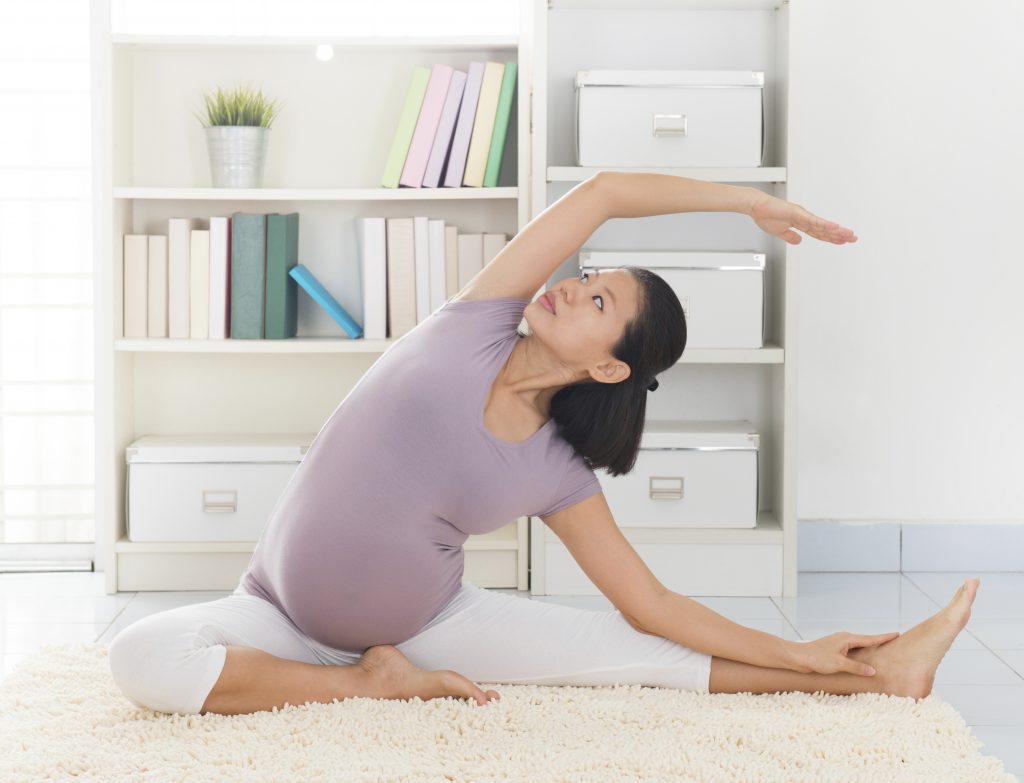 Can I exercise in pregnancy without harming my baby or myself?
Absolutely. In fact, most pregnant women should exercise during their pregnancies.  Please consult with your health care provider before beginning any exercise routine to ensure safety.
What are the benefits of exercising during pregnancy?
Exercise can maintain or even improve physical fitness in the following ways:
Helps with weight management and may prevent excessive weight gain in both you and the baby
Improves moods and overall psychological well-being
May improve common pregnancy discomforts, such as lower back pain
May reduce the risk of gestation diabetes, high blood pressure during pregnancy and cesarean sections
How much should I exercise during pregnancy?
The general recommendation is 30 minutes of moderate activity five to seven times a week. You should still be able to carry on a normal conversation with moderate exercise.
If you didn't participate in any regular physical activity prior to pregnancy, begin with 15 minutes of low-intensity exercise, like walking or swimming, three times a week, increasing duration, frequency and intensity at a gradual pace.
Physically fit women who participated in regular exercise can maintain the same regimen, but should avoid trying to reach new fitness goals, in addition to dehydration, excessive sweating and overheating.
Adjust calorie consumption with healthy foods to make sure blood glucose and nutrition is adequate.
When should I stop exercising during my pregnancy? What are some things I should avoid?
Stop exercising immediately if you experience any of the following:
Vaginal bleeding
Leakage of fluid
Light-headed feeling, dizziness or shortness of breath
Chest pain
Headache
Muscle weakness
Calf pain
Uterine contractions
Decreased fetal movement
Avoid lying flat on your back after the first trimester.    
Avoid any exercise that may cause dehydration or overheating. Drink plenty of water.
Swimming or water aerobics are great options for pregnant women, but water temperature should not exceed 90 F.
Pregnant women may be at greater risk for physical injury due to balance issues and relaxation of ligaments during pregnancy. Avoid activities with a high risk of falling or abdominal trauma.
Some women should not exercise during pregnancy. Please consult your health care provider to ensure the absence of any pregnancy related or pre-existing medical conditions that may create risk for your pregnancy or yourself.
Lindsay Burgess is a certified nurse midwife at UCHealth OB-GYN and sees patients at both the West Greeley and Loveland locations.