Located on the Anschutz Medical Campus in metro Denver, the Women's Integrated Services in Health (WISH) clinic is designed especially for today's busy woman.
WISH – Women's health care the way it should be
As a woman you're often so busy taking care of those you love that there's no time left to take care of yourself.
Women's Integrated Services in Health (WISH) is designed especially for you, today's busy woman. WISH is a revolutionary approach to concierge health services. We understand how difficult, time consuming and sometimes confusing health care can be. We introduce you to a world of leading specialists while we help you manage your health care every step of the way.
Call us today at 720-848-9474 (WISH)
Why WISH?
WISH provides the level of service you need:
Health screening evaluation
Primary care
Outpatient gynecological services
Coordination of specialty care
We make your health care visit easy:
Personal health care concierge
Integrated electronic medical record
My Health Connection – UCHealth's convenient patient portal
One convenient location
Find out more about WISH
View/download our Patient-Centered Medical Home clinic brochure or join our mailing list
Services
IUD insertion and removal
Nexplanon insertion and removal
Colposcopy
LEEP
Vulvar biopsy
Bartholin vulvar cyst draining
Endometrial biopsy
Endocervical polyp removal
Joint injections
Skin biopsy
Skin tag removal
Wart treatment
Toenail removal
Abscess drainage
Splinting and casting
Screenings
The health screenings women should have
In large part, how old we are determines the health screenings it's prudent to have. View or download this file to see the health screenings tied to our decades of life.
Portal
WISH is your portal to a network of UCHealth specialists
If you need specialty care, WISH providers can refer you to UCHealth specialists who are experts in treating your condition. We're part of an academic medical center, so our specialty providers are not only familiar with a broad spectrum of conditions, they're also among the first to use the latest proven treatments.
WISH events
Let's Talk: Conversations About Women's Health. This lecture series educates women in our community on topics of health. We present evidence-based information so that women can make informed decisions on health for themselves and their families. The content is uniquely created and presented by a panel of nationally-renowned subject matter experts, physicians and researchers.
Awards and recognition
Recognized as an NCQA Patient-Centered Medical Home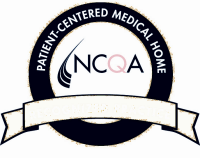 The National Committee for Qualilty Assurance recognizes Women's Integrated Services in Health (WISH) as a patient-centered medical home, "a health care setting that facilitates partnerships between patients, their physicians, and the patient's family."