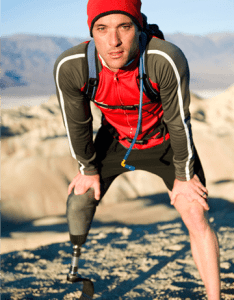 Physical therapy and occupational therapy work to help people return to normal activity.
Speech therapy focuses on several modes of communication in order to help people resume their lives.
Our comprehensive outpatient rehabilitation programs help patients achieve the highest level of independence possible.
Physical therapy
We recognize that illness and injury can take away an individual's independence. Our therapists work with each patient to develop goals to help them regain as much independence as possible.  Working closely with patients, our physical therapists strive to restore mobility, increase strength and improve balance.
Occupational therapy
Our occupational therapists work with patients on activities of daily living like bathing, dressing, cooking, cleaning and evaluate visual-perceptual skills.
Speech therapy
Our speech therapists evaluate patients' ability to chew and swallow, think and remember, and speak and understand both the spoken and written word.