Pulmonary vascular specialists at the  Pulmonary Hypertension clinic at University of Colorado Hospital in metro Denver offer clinical expertise and active research to patients with severe pulmonary hypertension.
The Pulmonary Hypertension Clinic (PHC) at University of Colorado Hospital in metro Denver offers clinical expertise and active research to patients with severe pulmonary hypertension. It is the longest standing pulmonary hypertension center in the Rocky Mountain Region and the only center with a Pulmonary Hypertension Center for Comprehensive Care accreditation.
The PHC is an interdisciplinary care facility that combines the skills of cardiologists, pulmonologists, hematologists, rheumatologists and pharmacologists.
Our care for pulmonary hypertension patients includes evaluation for lung transplantation and experimental therapies. These therapies are offered through certain research trials to patients who meet participation criteria.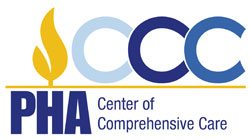 Our PH Clinic has achieved accreditation as a Center of Comprehensive Care (CCC) within the Pulmonary Hypertension Care Centers (PHCC) program.
The goal of the PHCC initiative is to ensure that a patient's health is being managed by highly trained, specialized physicians and allied health professionals who have demonstrated a dedication to both the proper clinical management and the larger PH scientific community.
This is a unique designation held by a limited number of hospitals.
Conditions we treat
Testing for pulmonary hypertension
Treatments for pulmonary hypertension, including medications and oxygen
Lung transplant
Pulmonary rehabilitation
Smoking cessation program
About your appointment
What to bring to your PH appointment
Your photo ID (driver's license, passport, state or military ID are acceptable).
Your insurance card or the name of your carrier; the plan, policy or group number; and the phone number of the insurance company. If covered by a spouse's policy, know your spouse's date of birth and Social Security number.
A referral form or number if required by your insurance carrier.
Previous medical records. You also can arrange to have them transferred prior to your scheduled appointment time.
A list of your current medications, including all over-the-counter medications.
If you currently use oxygen, please bring enough to last the length of the appointment. We are unable to refill oxygen tanks. (There is oxygen in exam rooms during your visit.)
Name, address and phone number of the referring physician (if relevant).