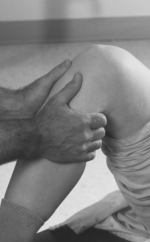 The orthopedic specialists at UCHealth facilities along the Front Range have helped thousands of patients regain freedom and mobility through joint preservation, repair and replacement. Our goal is to extend the life of a joint before joint replacement surgery is needed.
Advanced treatment for hips, knees, ankles, shoulders & fingers
UCHealth's team of orthopedic experts works closely together and consults with other specialists as needed to design the best solution for your situation.
We perform minimally invasive procedures, using surgical navigation, as well as computer- and arthroscopic-assisted techniques to return you to your active lifestyle as quickly and safely as possible.
Specialized care is available for patients with hemophilia, as well as bloodless surgery for patients who are Jehovah's Witnesses.
Is joint replacement right for you?
Hip and knee replacement surgeries are usually elective procedures, meaning you're in control of the decision.
Find an orthopedic provider below to help determine if joint replacement is right for you.
Recent news in Orthopedic joint replacement & preservation