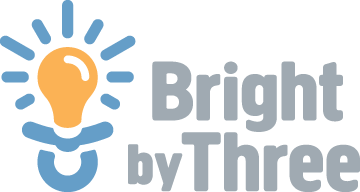 Did you know that 85% of a baby's intellect, personality, and social skills are developed in the first three years of life?  Children grow and develop more dramatically during this time than at any other stage in their lives.
Bright by Three is a Colorado-based nonprofit that provides parents and caregivers of children aged birth to 3 years with the tools needed to promote lifelong learning and success. By providing simple, age-appropriate tips, resources and materials, Bright by Three helps parents learn the importance of talking, reading and playing with their child every day.
A visit can occur at a Bright by Three office, a hospital, at an agency partner location, at a community event or in your home.  It could be a group visit or a one-on-one visit with a trained Bright Beginnings representative.
Contact Bright by Three
For information about Bright by Three at Poudre Valley Hospital or Medical Center of the Rockies, please call 970.495.7528.
Click here for more information about Bright by Three.