My Health Connection: your online patient portal
We encourage all our patients to sign up for My Health Connection. This is your personal patient portal to request prescription refills, view your medical records or test results and to contact our office.
For emergency medical care, please call 911.
Healing starts here.
Whether your emergency requires care for a minor injury or a life-threatening event, rest assured that UCHealth Emergency Care at Longs Peak Hospital in Longmont, Colorado, is ready. Our board-certified emergency physicians and specially trained teams are here for you 24/7, with leading-edge techniques and medical technology.
Emergency care is located on the first floor, on the west side of UCHealth Longs Peak Hospital.
Convenient visitor parking is available to the west of the entrance.
No appointment is necessary for emergency care.
Level III trauma
Longs Peak Hospital Emergency Care in Longmont is a Level III Trauma Center.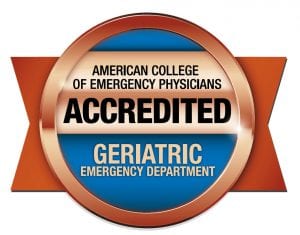 We provide 24-hour emergency services that meet the needs of acutely ill patients of all ages. Services include:
Assessment and stabilization.
Available medications and procedures.
Care provided by board-certified physicians and emergency-credentialed nurses.
Comprehensive, advanced radiology and lab diagnostics.
Trauma surgery, including neurosurgery capability.
Emphasis on patient safety and comfort.
Hospital admission or transfer, as appropriate.
Patient education and discharge planning.
We personalize a treatment plan for each of our patients, working with them, their family and the team of doctors who will take over their care.
Trauma can be a life-changing event, but with excellent care, we can help our patients move forward.
Insurance
UCHealth participates with many different insurance companies. Since insurance plans, policies and laws often change, please contact your insurance company to see if we are a contracted provider.
Please notify us if you have an insurance plan change, coverage change or insurance loss, so we can properly bill your claims in a timely manner.
Billing
Questions about your bill?
For more information or answers about your bill, please download the UCHealth app or visit the UCHealth bill pay site.
Download the UCHealth App today.