Expert pregnancy, childbirth and newborn care
Baby-friendly hospitals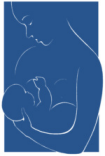 UCHealth's Poudre Valley Hospital and Medical Center of the Rockies have been designated as Baby-Friendly hospitals. University of Colorado Hospital, Longs Peak Hospital, Memorial Hospital North and Memorial Hospital Central are on the journey to obtain Baby Friendly designation, and all UCHealth hospitals strive to create the best possible environment for mothers to successfully breastfeed their babies.
Expecting a bundle of joy? UCHealth is proud to welcome thousands of babies into the world each year. With state-of-the-art birth facilities and a network of highly skilled obstetricians and birth specialists along the Front Range, UCHealth offers everything you need for a happy, healthy birth experience.
Note that not all services are available at each location. Please confirm service availability with your program/clinic of choice.
Why choose UCHealth for maternity care and childbirth?
We offer comprehensive services, from prenatal care through labor, delivery and recovery:
Find more pregnancy-related information anytime in our Health Library.