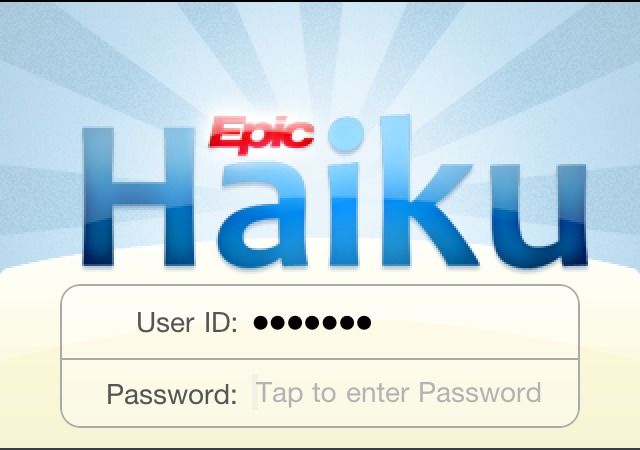 You are three steps away from using Haiku and Canto on your iPhone, iPad or Android device.
Step 1. Install Haiku or Canto. You can install from the links below.
Step 2. Set up the link to UCHealth Epic. The instructions below will work from your mobile device only (not your PC/Mac). This will help preconfigure the Haiku/Canto applications.
Step 3. Connect.
At UCHealth facilities: Connect to the "UCH-Visitor" WiFi network while on campus. LTE through your mobile phone carrier should work well in general, but coverage may vary by carrier and location within facilities.
Off campus: Use your device's cellular carrier service (3G/4G/LTE, etc.) or any secure WiFi connection.
Haiku and Canto: summary of features
Secure chat
Review current and past inpatient and outpatient encounters
Capture clinical images and videos (can be sent securely as well)
Place some orders (E-Prescribing not enabled, yet)
Drop charges
Manage inbasket
ED: All Patients (will show patient in the ED at that time)
OP: Clinic Schedule
IP: Patient lists to easily round on your patients
Procedures/Anesthesia: Status Board (Peri-Op, Intra-Op, PACU, Cath Lab etc)
Radiology: signing work lists
Links to support materials