A service for people managing chronic illness.
This program helps at-risk families and individuals who don't have resources themselves, are chronically or terminally ill, and are not eligible for other in-home services. Community Case Management is a service provided by University of Colorado Health at no charge for those who qualify.
PVH Community Case Managers are Advanced Practice Nurses and Licensed Clinical Social Workers. The PVH Community Case Managers work with clients and their caregivers in their homes to help them cope with their disease or chronic health problems.
They can help with:
Managing physical health problems
Connection with other community services
Dietary concerns
Home safety evaluations
Safe medicine use
Education on specific illnesses and treatments
Stress management
Emotional support
Monitoring of client progress through home visits or phone calls
Download the Community Case Management brochure
Case managers help clients use community and medical services so they can live more independently. Our staff comprises a total of five registered nurses and a social worker.
Referrals
Most of clients are referred to the Community Case Program by hospital staff members, physicians and their office staff members, or home health care agencies.
To be eligible for case management services, patients must live in the Fort Collins, Windsor or Loveland areas; and have a physician who is on the medical staff at Poudre Valley Hospital or Medical Center of the Rockies.
Contact us
UCHealth Community Case Management
Phone: 970-495-8554
Fax: 970-495-7628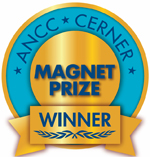 The Community Case Management received the ANCC Magnet Prize. To learn more about this internationally recognized program, call 970-495-8554.